The Mi Mix stunned us with its nonexistent bezels, but the earpiece did not provide great sound quality. Things may change for the Mi Mix 2 as Xiaomi is reportedly looking to completely replace that component. The issue arose because the original Mix did not have a traditional earpiece, there was no place to put it. Instead it used a piezoelectric ceramic speaker that vibrated the whole phone.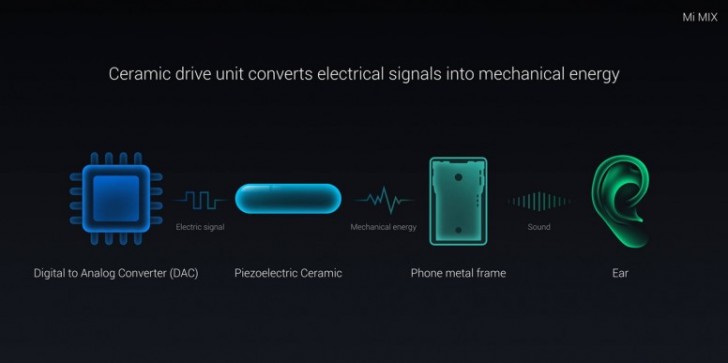 The Mix 2 will not have a traditional earpiece either, but a new speaker may be developed in a collaboration between Xiaomi and AAC Technologies. AAC has experience building tiny speakers and vibrators for haptics, so it is not new to the smartphone world.
Can the Mi Mix 2 deliver better sound quality in calls? The analyst that reported on this mentioned that the new speaker will stick closer to a 3GPP standard, likely referring to HD voice.
We also hear that Xiaomi is looking to moving to an AMOLED display, a new Snapdragon 835 chipset and an updated camera.